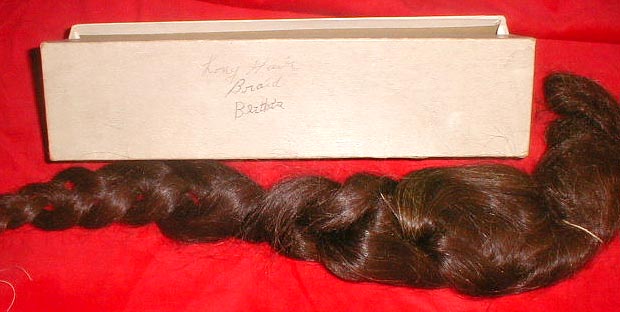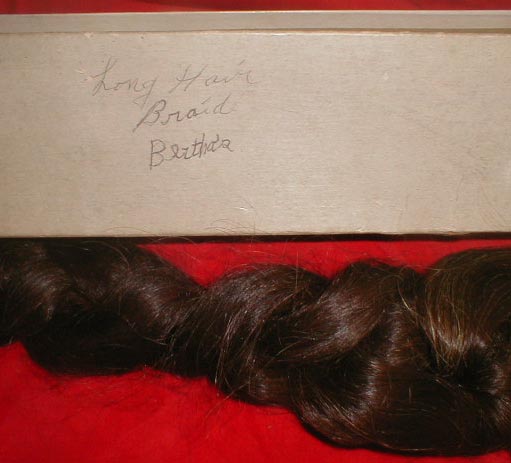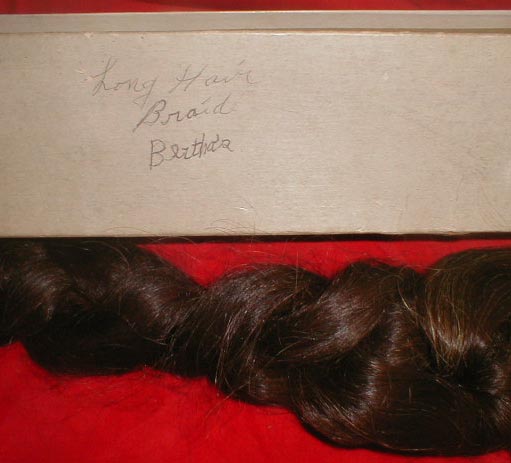 Bertha's Vintage Real Human HAIR Braid
Description
~~~ Bertha's Long Hair Braid ~~~
Real Human Hair ! Vintage Braid that once belonged to Bertha . Braid measures 21'' Long and is Dark brown with hints of Gray . Comes in the box I found it in ...
HISTORY :
Last Spring at an estate sale I purchased An entire attic that belonged to a retired Home Economics Teacher from Hagerstown , Indiana . She was in her late 80's when she passed and had lived in the same house she was raised in . I think She had saved every bit of Fabric she ever come in contact with . From Antique Clothing to feedsacks . She was an avid Seamstress that made everything from Quilts , Doll Clothes to Formal Wear and Costumes for Weddings and plays . In the next several weeks I will be listing Vintage Clothing , Quilts and Fabrics that came from this over stuffed attic .
I prefer PayPal, the #1 payment service in online auctions!